As technology advances, our lives become more comfortable and convenient. One area that has seen significant improvements is the field of automation, particularly in healthcare and home appliances. One such innovation that has revolutionized the bathing experience for people with limited mobility is the electric actuator in bath lifts. In this blog post, we will explore what electric actuators are, how they function, and their crucial role in bath lifts. We will also delve into actuator selection, manufacturers in India, and various applications.
Understanding Electric Actuator
An electric actuator is a mechanical device used to generate linear motion from an electrical signal. Unlike traditional hydraulic or pneumatic actuators, electric actuators provide smoother and more controlled movements, making them ideal for precise applications like massagers chairs, dental chairs, and bath lifts.
How Electric Actuators Function
Electric actuators work on the principle of converting electrical energy into mechanical motion. They consist of an electric motor and a gearbox mechanism to convert the rotational motion of the motor into linear motion. When an electrical signal is applied, the motor rotates, and the gearbox converts the rotational motion into linear motion, extending or retracting the actuator's shaft.
Actuator Selection and Manufacturers in India
Selecting the right electric actuator for a specific application is crucial to ensure optimal performance and reliability. An Actuator Selection table can be a valuable resource to compare various actuator specifications such as load capacity, speed, stroke length, and voltage.
In India, several reputable manufacturers offer high-quality electric actuators. One such company is "Kathir Sudhir Automation Solutions," which is known for its reliable and durable automation products. Their electric actuators cater to a wide range of applications, including bath lifts.
Applications of Electric Actuator in Bath Lifts
Bath lifts are designed to assist individuals with limited mobility in safely entering and exiting a bathtub. An electric actuator is a core component in these lifts, enabling smooth and controlled movement of the lifting mechanism. The linear motion provided by the electric actuator allows the bath lift to lower the user gently into the bathtub and lift them back to a comfortable position after bathing.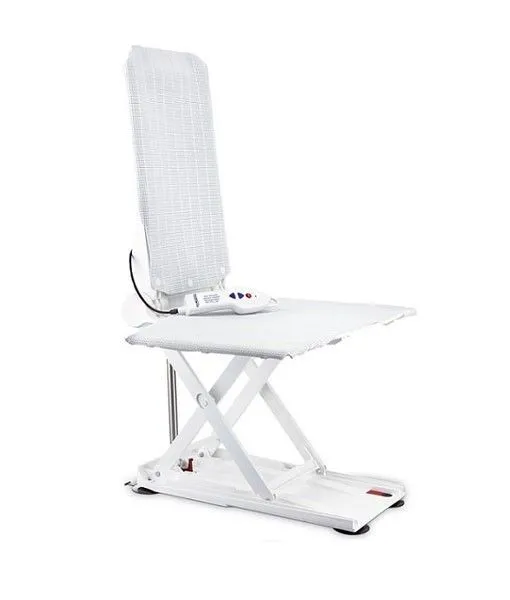 Benefits of Electric Actuator in Bath Lifts
Enhanced Accessibility: Electric actuators in bath lifts make bathing accessible for individuals with mobility challenges, allowing them to enjoy the therapeutic benefits of bathing independently.
Safety and Comfort: The smooth and precise movement of electric actuators ensures a safe and comfortable bathing experience, reducing the risk of slips and falls.
Customizable Positioning: Electric actuators allow for easy adjustments in the height and angle of the bath lift, accommodating individual preferences and needs.
Quiet Operation: Electric actuators are known for their quiet operation, creating a peaceful environment during the bathing process.
Reliability: High-quality electric actuators, like those manufactured by Kathir Sudhir Automation Solutions, ensure long-lasting reliability and durability.
Conclusion
Electric actuators play a significant role in revolutionizing the bathing experience for individuals with limited mobility. In bath lifts, these powerful devices enable safe and controlled movements, providing enhanced accessibility and comfort. With reputable manufacturers like Kathir Sudhir Automation Solutions offering high-quality electric actuators in India, the future of bath lifts and healthcare automation looks promising. As technology continues to evolve, we can expect even more innovative solutions to improve the lives of those in need.
So, next time you come across a bath lift, remember the remarkable electric actuator working silently to make the bathing experience safer and more enjoyable for those who need it most.