In the world of food processing and automation, the use of electric actuators has revolutionized the way various machines operate. One such machine where electric actuators play a vital role is the Idiyappam Machine, used for Food Extracting/Compressing machine. In this blog post, we will explore the significance of electric actuators in Idiyappam machines and discuss their functions, types, and applications.
Actuator Selection Table: Matching the Right Actuator to Your Idiyappam Machine
When it comes to Idiyappam machines, selecting the appropriate electric actuator is crucial for optimal performance. An actuator selection table can help simplify the decision-making process by providing information on various factors such as load capacity, stroke length, speed, and control options. This table assists manufacturers and users in identifying the most suitable electric actuator for their specific Idiyappam machine requirements.
Understanding Electric Actuators and their Functions
Electric actuators are devices that convert electrical energy into mechanical motion. They play a pivotal role in the operation of Idiyappam machines by providing precise linear motion for extracting and compressing food items. The linear electric actuator, in particular, is commonly used in these machines due to its ability to deliver controlled and accurate linear displacement.
Linear Actuators: Powering Idiyappam Machines
A linear actuator is a type of electric actuator that produces linear motion. In an Idiyapam machine, the linear electric actuator enables the extraction and compression of food items with consistent force and precision. This technology is preferred over other actuator types due to its efficient and reliable performance.
Electric Actuator Manufacturers in India: Leaders in Automation Solutions
In India, several manufacturers specialize in producing high-quality electric actuators for various industries, including food processing. Kathir Sudhir Automation Solutions is one such prominent company that offers a range of electric actuators suitable for Idiyappam machines. These manufacturers ensure that their actuators are designed to meet the specific requirements of the food industry, ensuring efficiency and durability.
Working Principle of Linear Actuators
Linear actuators work on the principle of converting rotational motion into linear motion. In an Idiyappam machine, the linear actuator operates by receiving electrical input, which activates the internal motor. The motor rotates a screw or spindle mechanism, causing the actuator's push rod to move linearly. This linear motion is harnessed to extract or compress food items effectively.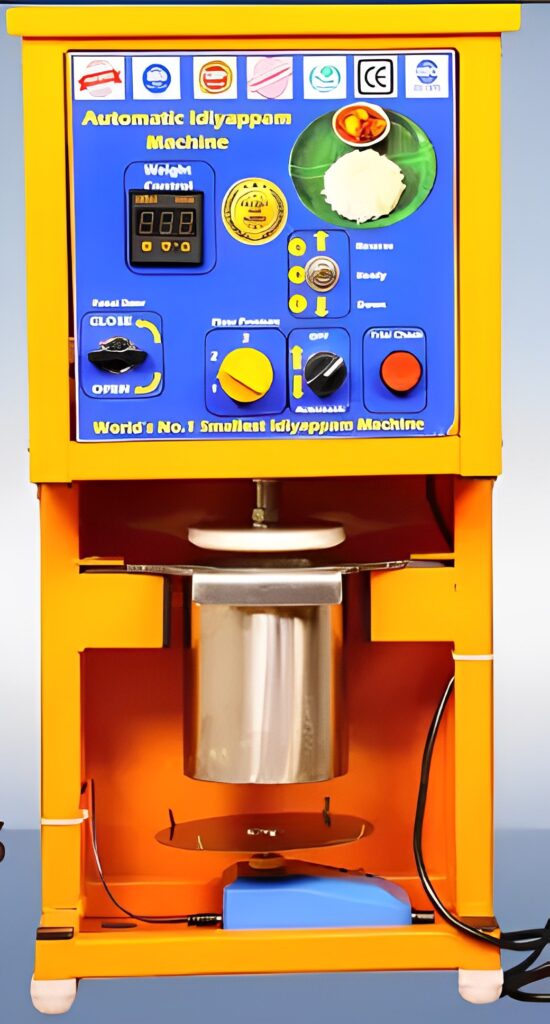 Types of Electric Actuators for Idiyappam Machines
Electric actuators used in Idiyappam machines can vary based on their design and functionality. Some common types include push-pull linear actuators, rod less actuators, and belt-driven actuators. Each type offers distinct advantages depending on the specific requirements of the food extraction and compression process.
Applications of Electric Actuators in Food Extracting/Compressing machine
Idiyappam machines utilize electric actuators for various applications, including food extraction, compression, and shaping. These actuators ensure precise movement and control, enabling the machine to produce consistent and uniform food items. The automation provided by electric actuators also enhances the efficiency and productivity of Idiyappam machines, making them ideal for commercial food processing operations.
The Future of Electric Actuators in Food Extracting/Compressing machine
Electric actuators continue to evolve and find new applications in the food processing industry. With advancements in technology, we can expect to see further improvements in actuator performance, such as increased speed, higher load capacities, and enhanced control options. These developments will further enhance the capabilities of Idiyappam machines, making food processing more efficient and reliable.
Conclusion: The Future of Electric Actuators in Food Extracting/Compressing machine
Electric actuators have become an indispensable component in Idiyappam machines used for food extraction and compression. They provide precise linear motion, ensuring consistent and efficient operation. Manufacturers like Kathir Sudhir Automation Solutions in India are at the forefront of producing high-quality electric actuators designed specifically for the food processing industry. As technology continues to advance, electric actuators will play an even more significant role in enhancing the automation and performance of Idiyappam machines, contributing to the growth and efficiency of the food processing sector.