Linear motion is a fundamental aspect of countless industrial and commercial applications. From robotics and automation to medical devices and automotive systems, the ability to convert rotational motion into precise linear movement is crucial. In recent years, electric linear actuators have emerged as a game-changer in this field. These powerful and versatile devices are revolutionizing the way we approach linear motion. In this article, we will explore the world of electric actuator linear motion and delve into their various applications and benefits.
Understanding Linear Motion and its Importance
Electric linear actuators, also known as linear electric actuators, are electromechanical devices designed to generate linear motion. They consist of a motor, a lead screw or belt, and a housing that encloses the internal components. The motor converts electrical energy into mechanical energy, which is then used to drive the linear motion mechanism. This mechanism, often a lead screw or belt, translates the rotational motion of the motor into linear movement.
Advantages of Electric Linear Actuators
One of the key advantages of electric linear actuators is their ability to provide precise and controlled motion. Unlike pneumatic or hydraulic actuators, which can be more challenging to control accurately, electric linear actuators offer exceptional positional accuracy. This makes them ideal for applications that require precise positioning, such as in robotics, CNC machines, or medical devices.
Electric linear actuators also offer a high degree of repeatability. They can move to the same position repeatedly with minimal deviation, ensuring consistent and reliable performance. This repeatability is particularly valuable in applications where repetitive tasks need to be performed with utmost precision, such as in assembly lines or pick-and-place systems.
Exploring Push-Pull Linear Actuators
One type of electric linear actuator that deserves special mention is the push-pull linear actuator. This particular variant operates on the principle of pushing and pulling to generate linear motion. It is widely used in applications where both pushing and pulling forces are required, such as opening and closing doors or controlling valve positions. Push-pull linear actuators offer a compact and efficient solution for such tasks, eliminating the need for additional mechanisms or complex setups.
Versatility and Flexibility of Electric Actuators
The benefits of electric linear actuators extend beyond their precision and repeatability. They also offer enhanced versatility and flexibility compared to traditional linear actuators. Electric actuators can be easily integrated into automated systems, allowing for seamless control and integration with other components. They can be programmed and adjusted to meet specific speed, force, and stroke requirements, offering customizable solutions for diverse applications.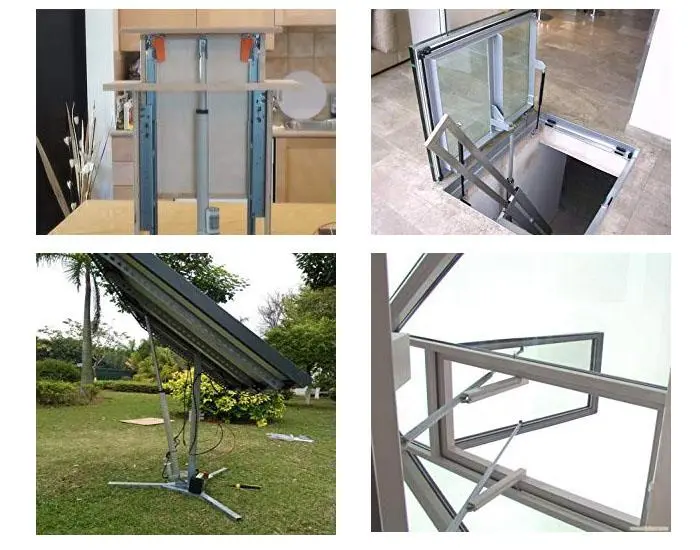 The Quiet and Energy-Efficient Operation of Electric Actuator Linear Motion
Moreover, electric linear actuators are known for their quiet operation. Unlike pneumatic or hydraulic systems that can generate significant noise, electric actuators provide smooth and silent motion. This makes them well-suited for applications in noise-sensitive environments, such as hospitals, laboratories, or residential areas.
Another significant advantage of electric linear actuators is their energy efficiency. They consume power only when in operation, eliminating energy waste commonly associated with other types of actuators. Additionally, electric actuators can incorporate advanced features like position feedback sensors, allowing for accurate control and energy optimization.
Applications of Electric Actuator Linear Motion in Industrial Automation
The range of applications for electric linear actuators is vast and ever-expanding. They are widely utilized in industrial automation, where they play a critical role in assembly lines, packaging machinery, and material handling systems. In the automotive industry, electric linear actuators find applications in adjustable seats, power windows, and convertible roofs. They are also extensively used in the medical field for patient positioning, adjustable beds, and surgical equipment.
Electric Actuator Linear Motion in Automotive and Medical Industries
Beyond industrial and medical sectors, electric linear actuators have found their way into home automation, agriculture, aerospace, and even entertainment industry applications. Their versatility and adaptability make them a go-to choice for designers and engineers seeking reliable and precise linear motion solutions.
Conclusion
In conclusion, electric linear actuators have transformed the world of linear motion. With their precise control, repeatability, versatility, and energy efficiency, these devices have opened up new possibilities in various industries. From enhancing automation processes to improving patient care, electric linear actuators continue to revolutionize the way we approach linear motion. As technology advances, we can expect further advancements in electric actuator linear, paving the way for even more exciting applications in the future.