In the world of food processing, efficiency and automation are key factors that drive the industry forward. One such area where technological advancements have made a significant impact is in the realm of food extracting and compressing machines. Among the various components that contribute to the smooth functioning of these machines, the electric actuator plays a crucial role. In this blog post, we will delve into the significance of electric actuators in Murukku Food Extracting machines, their types, working principles, and their application in the food processing industry.
Actuators are devices that convert electrical energy into mechanical motion. They play a fundamental role in many automated systems by enabling precise control over the movement of components. In the context of Murukku machines, electric actuators are employed to extract and compress the dough, resulting in the production of perfectly shaped Murukkus.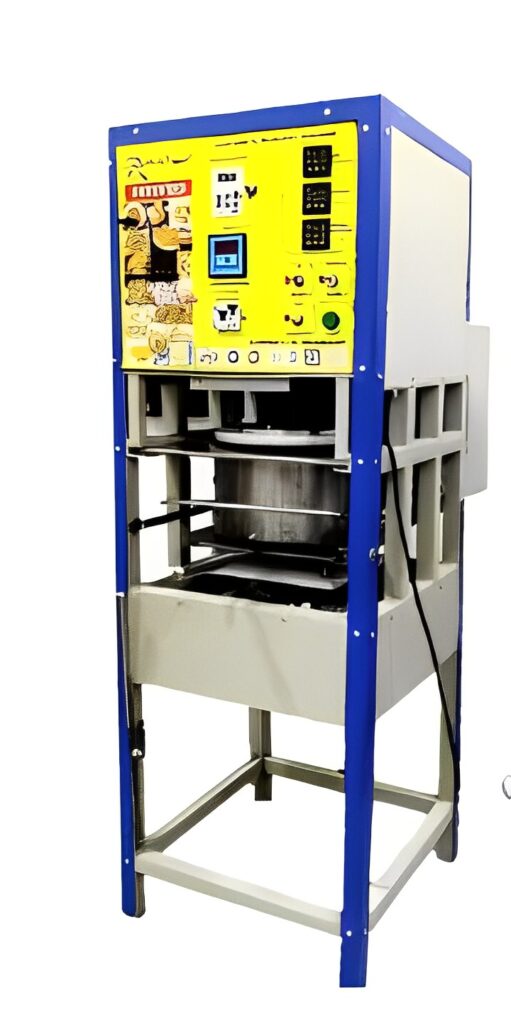 Actuator Selection for Murukku Machines
When it comes to the selection of an electric actuator for a Murukku machine, various factors must be considered. These include the required force and speed of operation, the length of linear motion, and the environmental conditions in which the machine will operate. To aid in the selection process, an Actuator Selection Table is often used, which provides specifications and performance details of different actuators available in the market.
One commonly used type of electric actuator in Murukku machines is the push-pull linear actuator. This type of actuator utilizes a motor-driven mechanism to extend and retract a rod in a linear motion. By attaching suitable tooling or dies to the rod, the actuator can extract and compress the Murukku dough effectively.
The primary function of electric actuators in Murukku machines is to provide linear motion, allowing for controlled and precise movement of the dough during the extracting and compressing process. These actuators are designed to deliver the required force and speed, ensuring consistent and uniform results in the production of Murukkus.
Electric Actuator Manufacturers in India
In India, several electric actuator manufacturers specialize in providing solutions for the food processing industry. One such company is Kathir Sudhir Automation Solutions, known for their expertise in automation technologies. Their electric actuators are specifically designed to meet the demands of Murukku machines, offering reliability, durability, and high performance.
Working Principle of Electric Actuators
Now let's delve into the working principle of electric actuators. A linear electric actuator consists of a motor, a gear mechanism, a lead screw, and a rod. When the motor is energized, it drives the gear mechanism, which in turn rotates the lead screw. As the lead screw rotates, it creates linear motion by moving the rod forward or backward depending on the direction of rotation. This linear motion is harnessed in Murukku machines to extract the dough and compress it into the desired shape.
There are various types of electric actuators available in the market, each catering to specific requirements. Some common types include ball screw actuators, belt-driven actuators, and rodless actuators. The selection of the appropriate type depends on factors such as load capacity, speed, precision, and space constraints.
Other Applications of Electric Actuators in Food Processing
In the food processing industry, the application of electric actuators extends beyond Murukku machines. These versatile devices find application in other processes like dough kneading, mixing, cutting, and packaging. Their ability to provide precise linear motion makes them indispensable in automating these processes, reducing labor costs, and ensuring consistency in the final product.
Conclusion
To summarize, electric actuators play a vital role in Murukku machines, enabling efficient food extracting and compressing processes. They offer controlled linear motion, ensuring uniformity and precision in the production of Murukkus. With the wide range of electric actuator options available, manufacturers like Kathir Sudhir Automation Solutions in India are providing reliable and high-performance solutions for the food processing industry.
In the era of automation, electric actuators continue to revolutionize the food processing industry, making processes more efficient, reducing human error, and ultimately delivering high-quality products. Whether it's Murukku machines or other food processing equipment, electric actuators are instrumental in achieving automation and improving overall productivity.