In recent years, the field of 3D printing has experienced significant advancements and has revolutionized various industries. One crucial component that plays a vital role in the precise movements and operations of printers is the electric actuator. Electric actuators are devices that convert electrical energy into mechanical motion, enabling precise control and automation in various applications. In this article, we will explore the significance of electric actuators in printer applications and their role in enhancing the efficiency and functionality of 3D printers.
Actuator Selection Table for Printers Application
When it comes to selecting the right actuator for printer applications, it is essential to consider specific factors to ensure optimal performance and compatibility. An actuator selection table assists in choosing the most suitable actuator based on parameters such as load capacity, stroke length, speed, and control options. By referring to the actuator selection table, printer manufacturers and engineers can make informed decisions, ensuring that the chosen actuator meets the specific requirements of the printing application.
Application of 3D Printing and the Need for Electric Actuators
3D printing, also known as additive manufacturing, is a process of creating three-dimensional objects by layering materials based on a digital design. The applications of 3D printing span across various industries, including aerospace, automotive, healthcare, and consumer goods. This technology enables rapid prototyping, customized manufacturing, and intricate design possibilities.
Electric actuators find extensive use in 3D printers due to their ability to provide precise and controlled linear motion. The movements of the print head, build platform, and other printer components rely on electric actuators to achieve accuracy and repeatability. These actuators ensure that the printing process is smooth, consistent, and aligned with the design specifications.
Push-Pull Linear Actuators: Enhancing Printers Performance
Push-pull linear actuators are a type of electric actuator commonly used in printer applications. They are known for their compact design and high force output. Push-pull actuators utilize a motor-driven lead screw mechanism to convert rotary motion into linear motion, allowing for controlled movement and positioning.
In 3D printers, push-pull linear actuators play a crucial role in moving the print head along the X, Y, and Z axes. They enable precise layering of the printing material, ensuring accuracy and fine details in the printed object. The compact size of push-pull linear actuators also contributes to the overall efficiency and space-saving design of 3D printers.
Electric Actuator Manufacturers in India: A Growing Industry
India has witnessed remarkable growth in the field of automation, including the manufacturing of electric actuators. Several prominent manufacturers, such as Kathir Sudhir Automation Solutions, have emerged in the Indian market, providing high-quality electric actuators for various industries, including 3D printing.
These manufacturers focus on delivering reliable and durable actuators that can withstand the demanding requirements of printer applications. With their expertise and advanced manufacturing capabilities, Indian electric actuator manufacturers have made significant contributions to the development and innovation in the field of automation and 3D printing.
Diverse Applications of 3D Printing Enabled by Electric Actuators
Apart from the printing process itself, electric actuators have opened up new possibilities in 3D printing applications. Let's explore a few examples:
Robotic Systems
Electric actuators are utilized in robotic arms and grippers for handling and manipulating objects in 3D printing systems. These actuators provide precise control and movement capabilities, allowing robots to perform complex tasks with accuracy.
Build Plate Leveling
Maintaining a level build plate is crucial in achieving accurate and consistent prints. Electric actuators are employed to adjust the height and level of the build plate, ensuring optimal printing conditions.
Filament Control
Electric actuators can be integrated into filament feeding mechanisms to control the precise movement and tension of the filament during the printing process. This ensures a smooth and continuous flow of material, reducing the chances of printing defects.
Print Head Positioning
Electric actuators enable precise movement and positioning of the print head in multi-material or multi-color 3D printers. This capability allows for seamless transitions between different materials or colors during the printing process.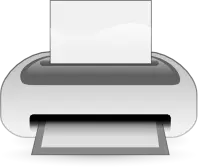 Function and Working of Electric Actuators in Printers
The primary function of an electric actuator in a printer is to convert electrical energy into linear motion. This conversion is achieved through the interaction of various components such as the motor, lead screw, and housing. The motor generates rotary motion, which is then translated into linear motion by the lead screw mechanism.
The linear motion generated by the electric actuator is used to control the movement of printer components, ensuring precise positioning, layering, and material deposition. The actuator receives signals from the printer's control system, which dictate the required movement and speed. This closed-loop control system allows for accurate and repeatable printing results.
Conclusion: Electric Actuators Driving 3D Printing Innovation
Electric actuators play a vital role in enhancing the performance and functionality of 3D printers. With their ability to provide precise linear motion, they enable accurate layering, controlled movements, and efficient operation of printer components. Actuator selection tables aid in choosing the most suitable actuator for printer applications, ensuring optimal performance and compatibility.
As 3D printing continues to evolve and find applications in various industries, the demand for electric actuators will continue to grow. The advancements in electric actuator technology, coupled with the expertise of manufacturers like Kathir Sudhir Automation Solutions, contribute to the development of innovative and efficient 3D printing systems. With their contribution, electric actuators are driving the progress of the 3D printing industry towards new horizons of precision and automation.